Hello friends! Thanks for joining me for this scrap wood projects post! I am going to start a blog series of Round-Ups which I will be posting about twice a month, where I share with you some really great projects that I've curated in various topics.
This week we have some clever projects that you can make using your WOOD SCRAPS!
If you like what you read in this post, please Pin this image to Pinterest.
If you're anything like me, your scrap pile just grows larger and larger. Mine is about to overtake more space than I care for, so I went on a hunt for some great scrap wood projects.
Here's what I found! Be sure to click on the links to see how they're all made. You can totally do these!
1. In need of some clever jewelry storage for your vanity or desk? Check out this Scrap Wood Tabletop Jewelry Organizer by Anika's DIY Life
2. If you have some larger scraps, get inspiration and plans for this Rustic Outdoor Bench by The Created Home
3. For those of you with scrap moulding…Check out these adorable DIY Scrap Moulding Trays by Pretty Handy Girl!
4. Any thick scrap will do for these Creative Blocks also by Pretty Handy Girl , just be creative!
5. Spring is coming! Use your plywood scraps to create these Wooden Planters by The Uncookie Cutter
6. Welcome people to your home by using scraps to build this DIY Welcome Post by Tamara's Joy.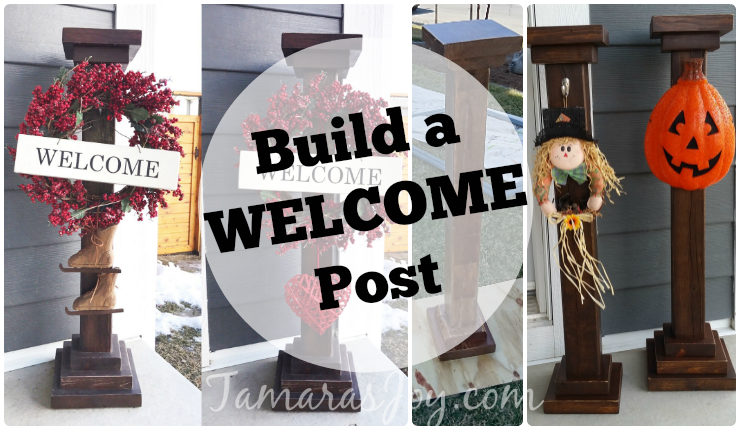 7. Make a plain mirror absolutely beautiful with the Wood Scrap Mirror Frame by Our House Now A Home
8. Or how about a picture frame? These! Industrial Picture Frames by A Crafted Passion
9. Perfect for your kitchen! A Farmhouse Style Produce Basket by Houseful of Handmade.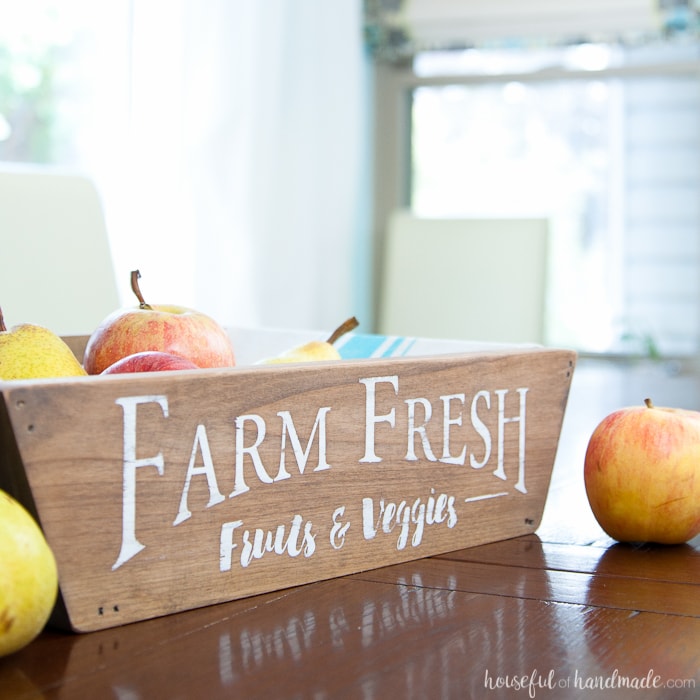 10. Speaking of farmhouse, check out this cute Wooden Farmhouse Style Mason Jar Holder by North Country Nest
11. I just love the simplicity of this Not Your Typical Barnboard Clock by The Vanderveen House
12.Personalize your home with this gorgeous DIY Monogram Wall Decor Using Scrap Wood by Making It In The Mountains.
13. You never know when you'll need to number some things, so check out the Plywood Scraps Turned Distressed Number Tags by Little House of Four.
Aren't all of these just fabulous? There are so many talented bloggers out there with endless creative ideas! I'd say these projects are all worth BUYING wood for, but the fact that you can make them with scraps makes them just that much more awesome. Amiright?
Check out some of the projects I've made from scraps too.
More scrap wood projects to come in the near future, now that I have this awesome list put together! I hope you found some inspiration too! Let's get out there and shrink those scrap piles!
And remember, if you're a beginning DIY-er and want a little more assistance with making Pinterest projects become realistic and simple, click on the affiliate link below for this awesome craft subscription service. SO MUCH FUN!

Thanks friends! Let me know what you think of the list, or if you decide to make any of these projects! Can't wait to see.
–Sheri