It's never too late to do some fun Christmas crafting! Today I'm here to share 30 festive and simple DIY Holiday Decor Projects that you can make. I promise, these tutorials will show you all the steps to make these awesome projects. Look through the list and comment letting me know which one you're going to try!
30 Holiday Crafts You Can Make
Bend and create these perfectly simple and festive wire ornaments.
Decorate your mantel with these beautiful black and white wood framed snowflakes.
Keep it natural with this unstained Merry Christmas wooden sign.
Make your own handsome Christmas gnomes to put throughout your home.
Wrap this beautiful macramé holiday tree with beads.
Make this amazing holiday Cookies for Santa serving tray for Christmas Eve.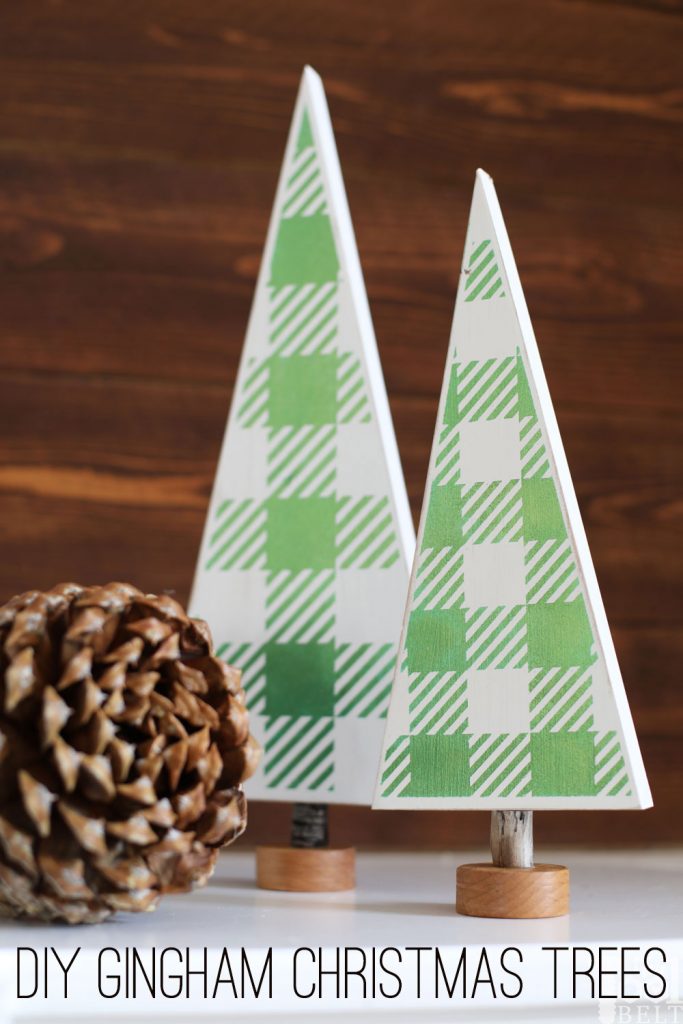 Create modern and festive Gingham Christmas Trees for your mantel or table.
Learn to put together this gorgeous modern non-Christmas winter wreath.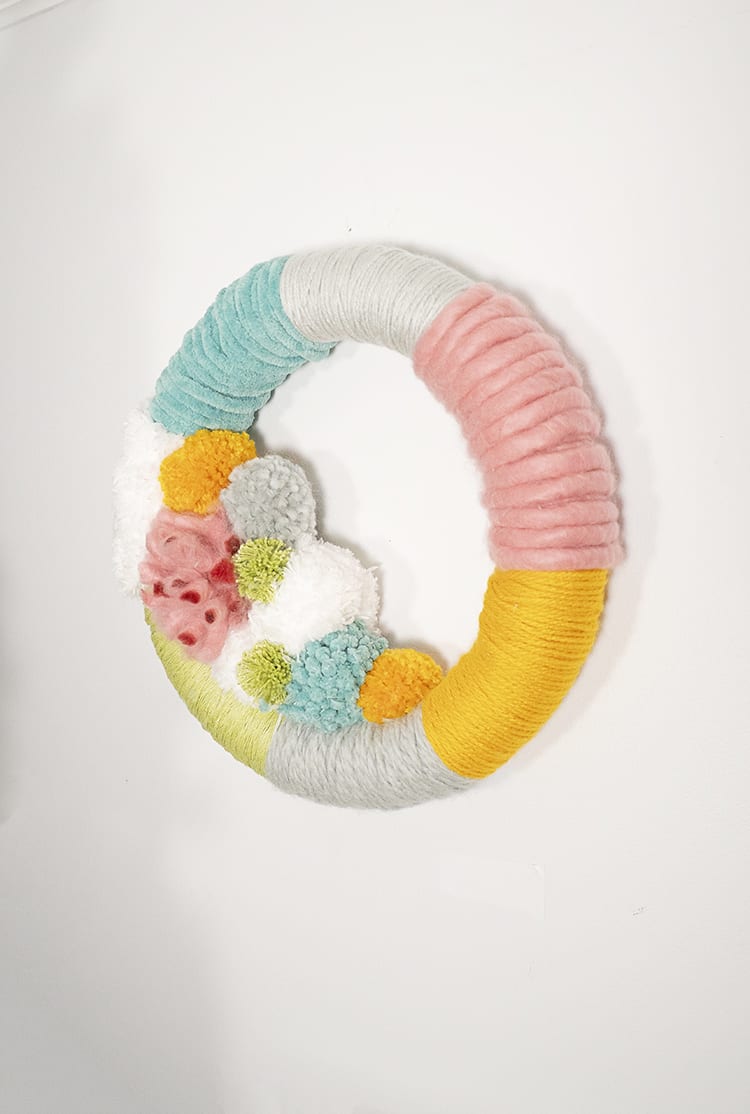 Create a beautiful yarn wreath by color blocking and using fun pom poms!
Make this amazing Happy Holidays Wooden Wreath Sign using your scroll saw.
Make festive and decorative Christmas Porch Signs in many ways!
Build these amazing modern 3D wood Christmas Trees for your yard or porch.
Build a wooden frame for DIY Outdoor Christmas Tree lights.
Remind everyone to be nice with this Don't Be A Cotton Headed Ninny Muggins Sign.
Create and add a festive and beautiful twig wreath to your front door.
Use nailpolish to create these gorgeous marbled nailpolish ornaments!
Don't let him skip your house! Put out a Santa Please Stop Here Sign!
Build these beautiful large Christmas present boxes for your front porch.
Decorate with these scrap wood faux Holiday Presents decor.
Make your own Alcohol Ink ornaments for a unique look on your tree.
Learn how to make a Paper Star Ornament and Tree Topper.
Keep it rustic with this Rustic Log Bundle Ornament to add to your tree.
Use your scroll saw to cut these festive holiday ornaments. More shapes in the post!
Learn how to sew a fabric advent calendar to keep track of December days.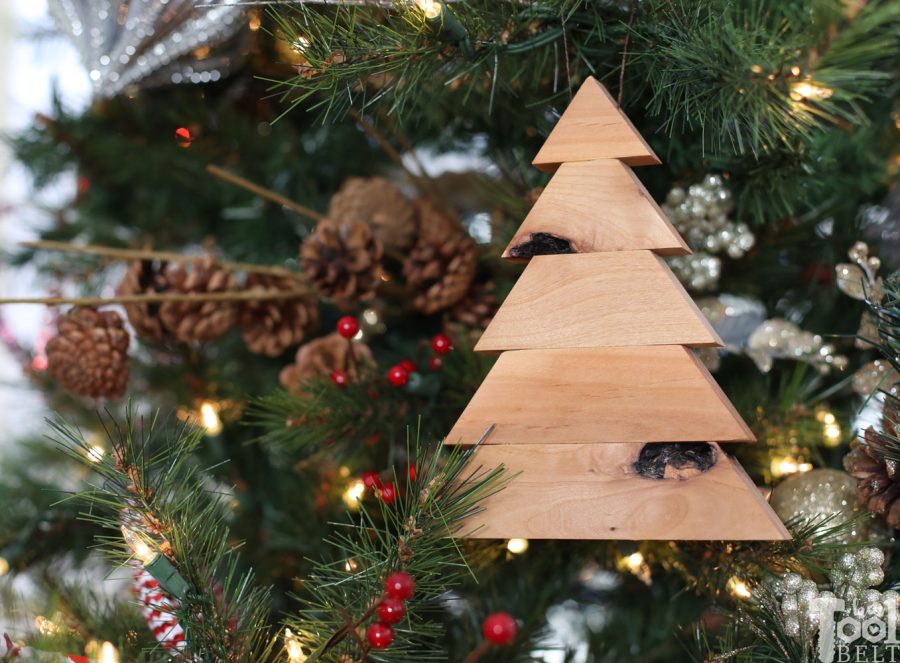 Grab that scrap wood and make these rustic wood christmas tree ornaments.
This Naughty or Nice ornament is perfect and could be used as a gift tag as well.
Create Beaded Christmas Tree decor with wooden beads.
Make a Christmas Tree skirt with tassles.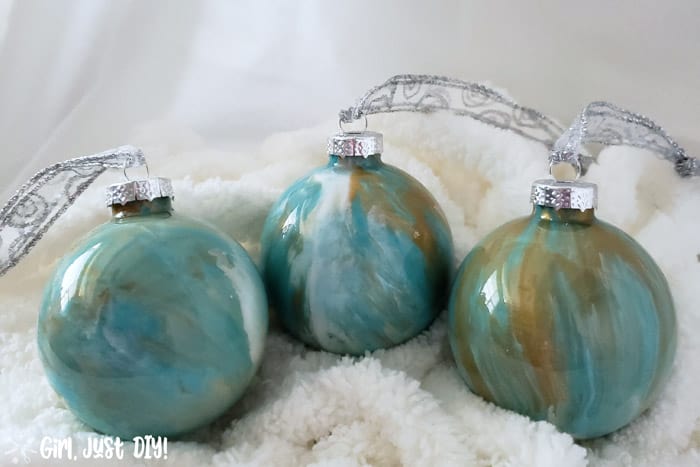 Make some gorgeous marbled Paint Pour ornaments for your tree in your favorite colors.
Create these adorable Felt Wool Stocking ornaments quickly and easily.
Make custom burned wood slice ornaments with a woodburner.
I hope you liked some of the projects! Let me know which you're going to try! Can't wait to see what you make.
Please share this image on Pinterest if you like this collection of festive DIY Holiday Decor Projects you can make!
Get out there and make something!