We are only a couple weeks away from Halloween! I love this holiday and basically all of October because it means I get to make scary, weird stuff and no one cares. Ha. As I was looking around for ideas, I decided to put together a collection (or "roundup" in the blogging world) of brilliant DIY pumpkin projects, because we all want to be the cool house on the block on Halloween, right? Well, I do anyway and I'm not ashamed. Pumpkins are great because they can often be used throughout all of the fall season, except for the Jack-O-Lanterns.
Alright, here are 13 brilliant pumpkin projects to inspire you!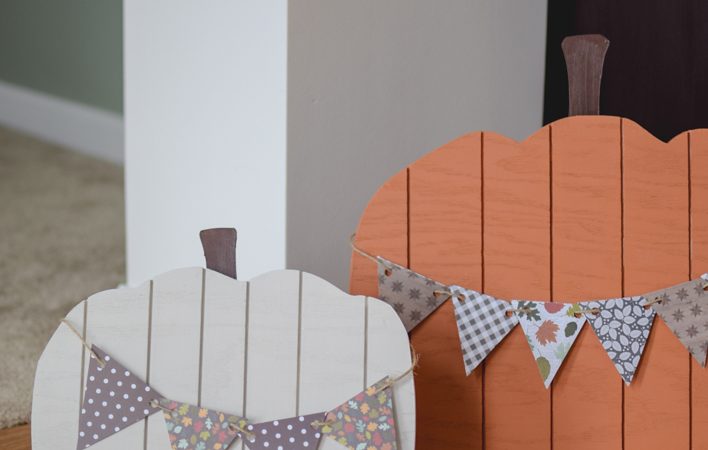 Our Home Made Easy shows us how to make these amazing pumpkins out of just one board!
How awesome are these modern patterned pumpkins by Love Create Celebrate? Check out how she made them.
You won't believe where Our Crafty Mom got the supplies to make this pumpkin topiary…
This Thanksgiving Gratitude Pumpkin by Two Purple Couches makes my heart happy.
Create a quick and inexpensive fabric embellishment for your pumpkins like Knock It Off Kim.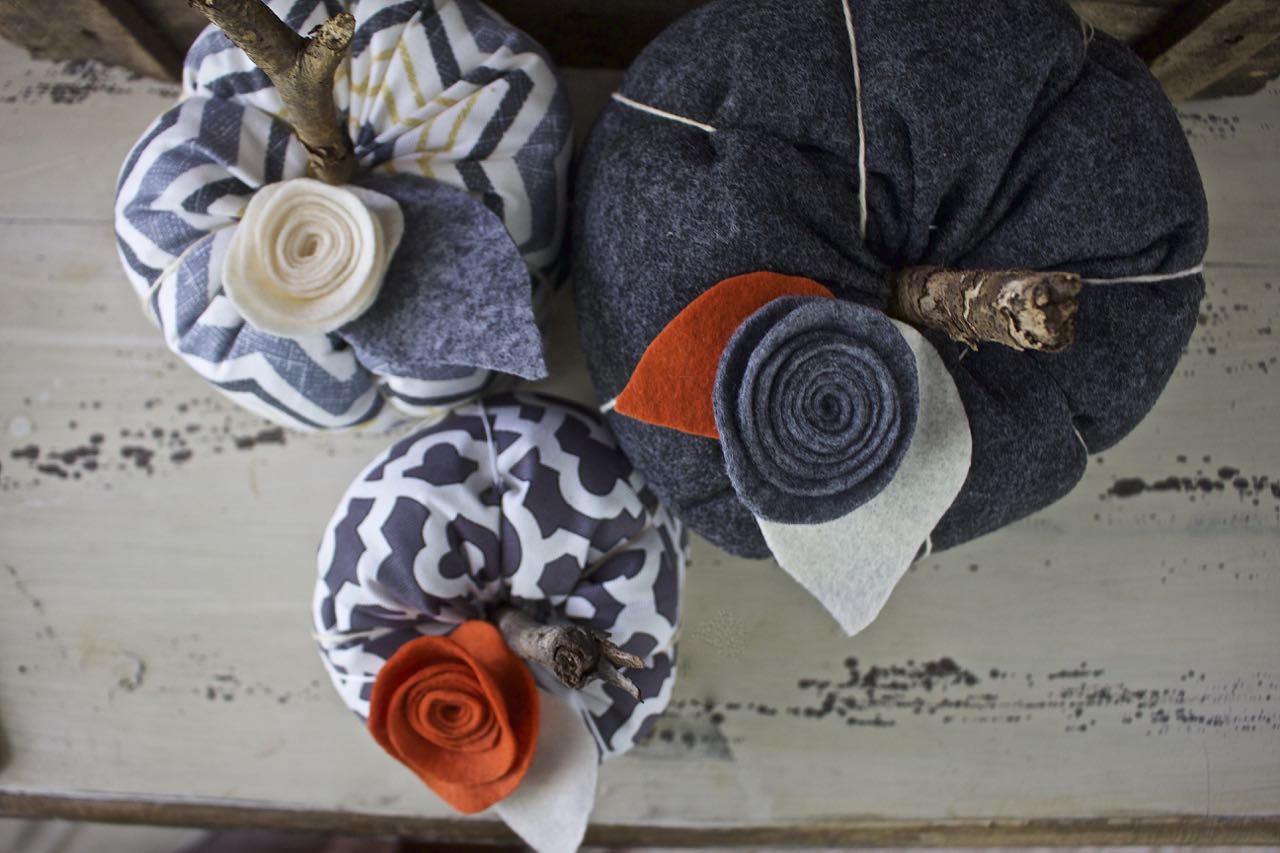 How adorable are these fabric pumpkins by 2 Bees in a Pod?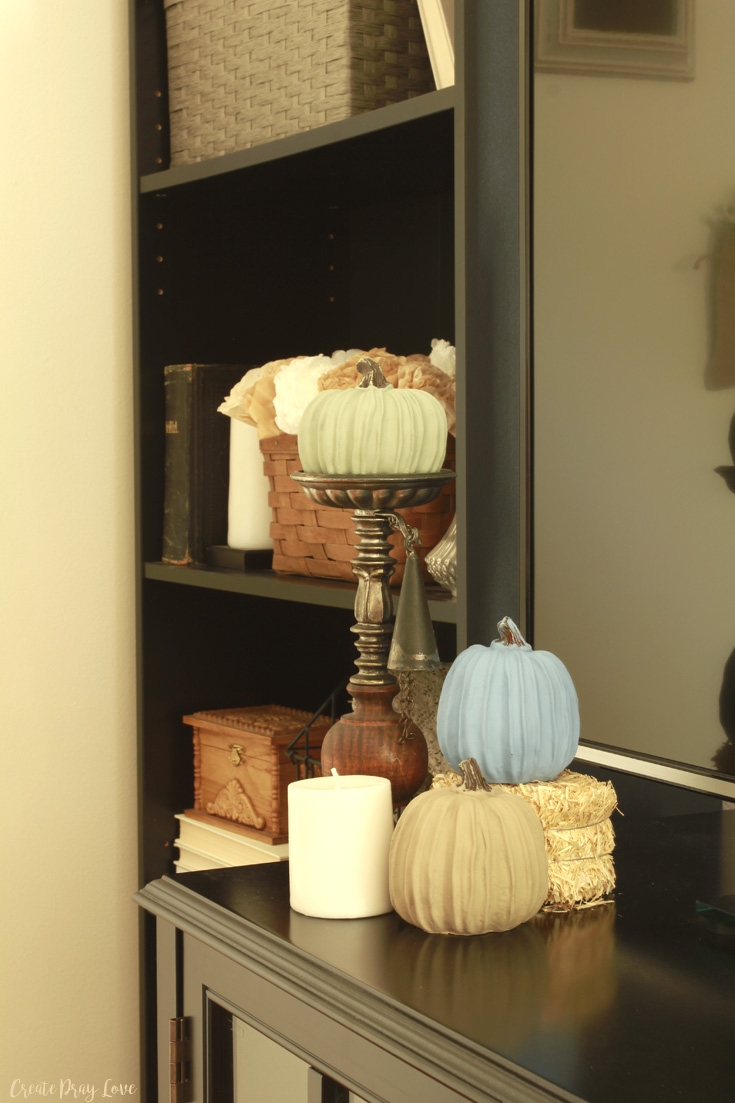 If pumpkin orange doesn't match your decor, do what Create Pray Love did and just paint them!
Make your kids help create and decorate, these cardboard pumpkins by Welcome to the Woods are so cute, simple and environmentally friendly!
You guys, these Concrete Pumpkins from Mother Daughter Projects literally make me smile as big as they do.
Or you can make concrete pumpkins without a mold like the ever-so-talented Anika's DIY Life!
Anika's DIY Life also made these wood block pumpkins, and I promise you can too! So simple, yet amazing!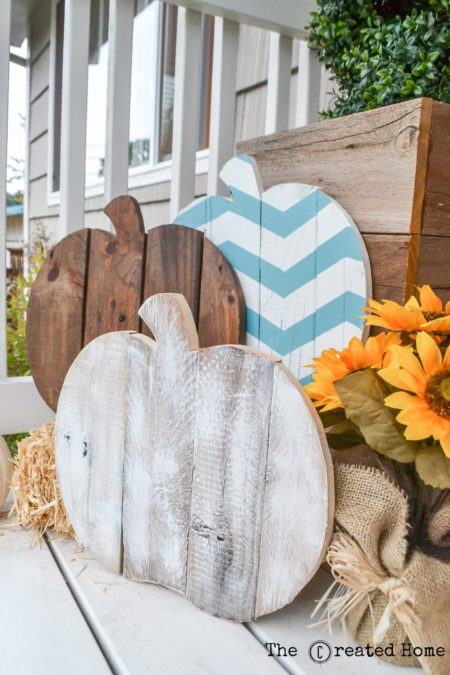 The Created Home's title says it all: Positively Perfect Pallet Pumpkins!
Recharge Workshop hit it out of the park with this jack-o-lantern candleholders. Just love the creepiness!
---
What do you think of these? Will you try any? I'd love to hear from you in the comments.
Also, feel free to post this image to Pinterest…sharing really helps me out!
You may also like these projects:
Happy Star Wars Day! DIY Yoda Wall Art (and more!)
Scrap Wood Projects! RoundUp #1
ROUND UP #3 DIY Outdoor Furniture and Decor